7 Tips for a Kitchen Remodel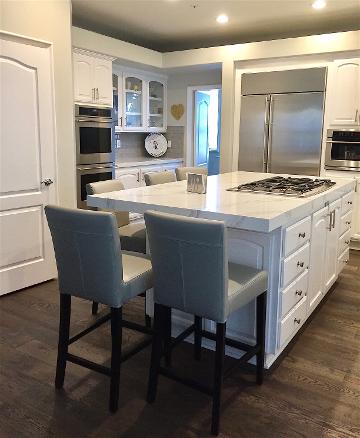 You've been thinking about it for a while, have a collection of inspiration photos and maybe even material samples from your local home improvement store. Perhaps you're planning to sell your home, or looking forward to enjoying it for years to come.
Here are 7 tips to consider for a successful kitchen remodel, to alleviate surprises and ensure that while the project is under construction, everyone is on the same page. It's an exciting time and eventually you'll celebrate with family and friends!


1. Plan ahead

Have a floor plan to work with including windows and doorways.
Do some research to discover which appliance models appeal to you and work best for the room. You'll want to establish this early on to help determine the cabinetry, electrical, gas and plumbing requirements.
If you're overseeing the project on your own, get ready to get organized. There are programs you can subscribe to to keep information in one place, or you can use your trusty excel program. This will also help to analyze your budget. A 3 ring binder will come in handy to keep hard copies at the ready.
If you're hiring a design team (any combination of: architect, kitchen designer, interior designer, contractor) interview at least three.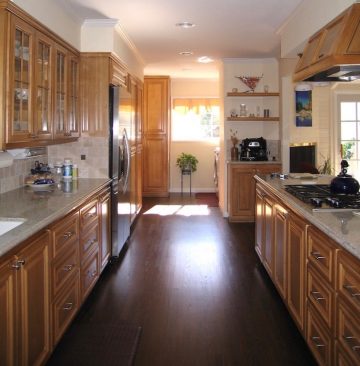 2. Prioritize your budget
Cabinetry plays a starring role in the kitchen. Door styles, leg details and finishes will drive the cost up or down.
Your flooring selection will determine the labor costs to install it.
Countertops are available in various slab sizes and price ranges. Your contractor will calculate which sizes are the best use of the material, avoiding excess waste which can translate into cost savings. Have a look at this break down from Cliq Studios for budgeting your kitchen remodel.
3. Assess your storage needs
Consider where you'd like to store pots and pans and baking sheets. Do you have multiple sets of dishware and flatware? Would you like any open storage or should everything be behind solid doors? Will some of the doors have glass fronts for display? Where will you put your spices? Plan for the locations of regular trash and recycling. Check out Rev-A-Shelf for storage solutions and inspiration.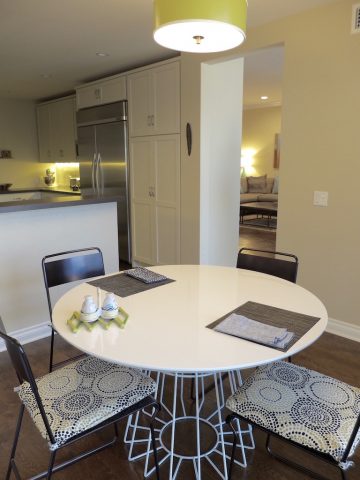 4. Don't forget about lighting
You'll likely want different levels of light at different times and this requires planning from the beginning. The more control you assign to your lighting, such as dimmers and switches, the better. Natural light and all lighting should factor in to your selection of materials and paint. Here's a terrific guide from YLighting: How to Light a Kitchen
5. Have a contingency plan
Contractors don't have x-ray vision and only until the walls are open will they truly know what they're working with. Be prepared to review any findings to adjust your budget accordingly. Celebrate if all is in great shape from the get-go!
6. Treat the crew well and respect their knowledge and skill
Your general contractor is responsible to communicate with his or her crew. If you have questions or changes, consult with your designer and contractor for guidance. A successful project depends upon effective and respectful communication between all.
7. Avoid big changes late in the game
Sometimes a material or product becomes unavailable and you have no choice but to re-select. But the time to consider A,B, or C options are early on when the design is still in the planning stages. There are significant costs (and time) involved to make changes once fabrications are in motion.
Ask your contractor for a timeline. It can shift depending on any unforeseen issues, but the work proceeds in an orderly fashion and they should be able to give you a good sense of what will be accomplished each week or month. This not only helps you plan around the remodel, it also holds everyone accountable.